Ever wanted your groceries delivered right to your doorstep, without ever having to leave the house? That's where Milk and Eggs comes into play. Between the hours of 5AM - 7AM, Milk and Eggs will conveniently deliver all of the items from your online shopping cart straight to your home address packed in bright yellow insulated bags. This grocery delivery service is perfect for those with long work hours or busy schedules, as you can save a trip and skip the checkout lines whenever you please!
Discount Code:
Use "missmichelle" for $20 off an online purchase of $40 or more from Milk & Eggs.
Today, I've partnered with Milk and Eggs to share with you guys all of the amazing collection of ingredients that they have on their website. Plus, I included my favorite recipe that you can recreate at home because I love sharing recipes with you guys! If you haven't already, be sure to follow my Instagram and Instastories for daily updates - you're bound to find a few recipes in my Instastories every now and then too ;) From Asian vegetables to Italian pasta and more, Milk and Eggs has seriously got it ALL! After browsing their website for hours (because let's be honest, who doesn't love shopping for food?), I finally decided on a huge assortment of ingredients that ranged from caffeinated beverages to fresh vegetables to tender meats. My family and I whipped up countless recipes with our groceries for the entire WEEK and couldn't thank Milk and Eggs enough for this hearty feast! Be sure to check one recipe I love making for the family below and let me know in the comments section which photo makes YOUR mouth water! (Insert drool emoji)
Out of all of the recipes and ingredients I used for this collaboration, I definitely wanted to highlight a few top favorites and would love to share them with you below!
Favorite Items:
Favorite Recipe: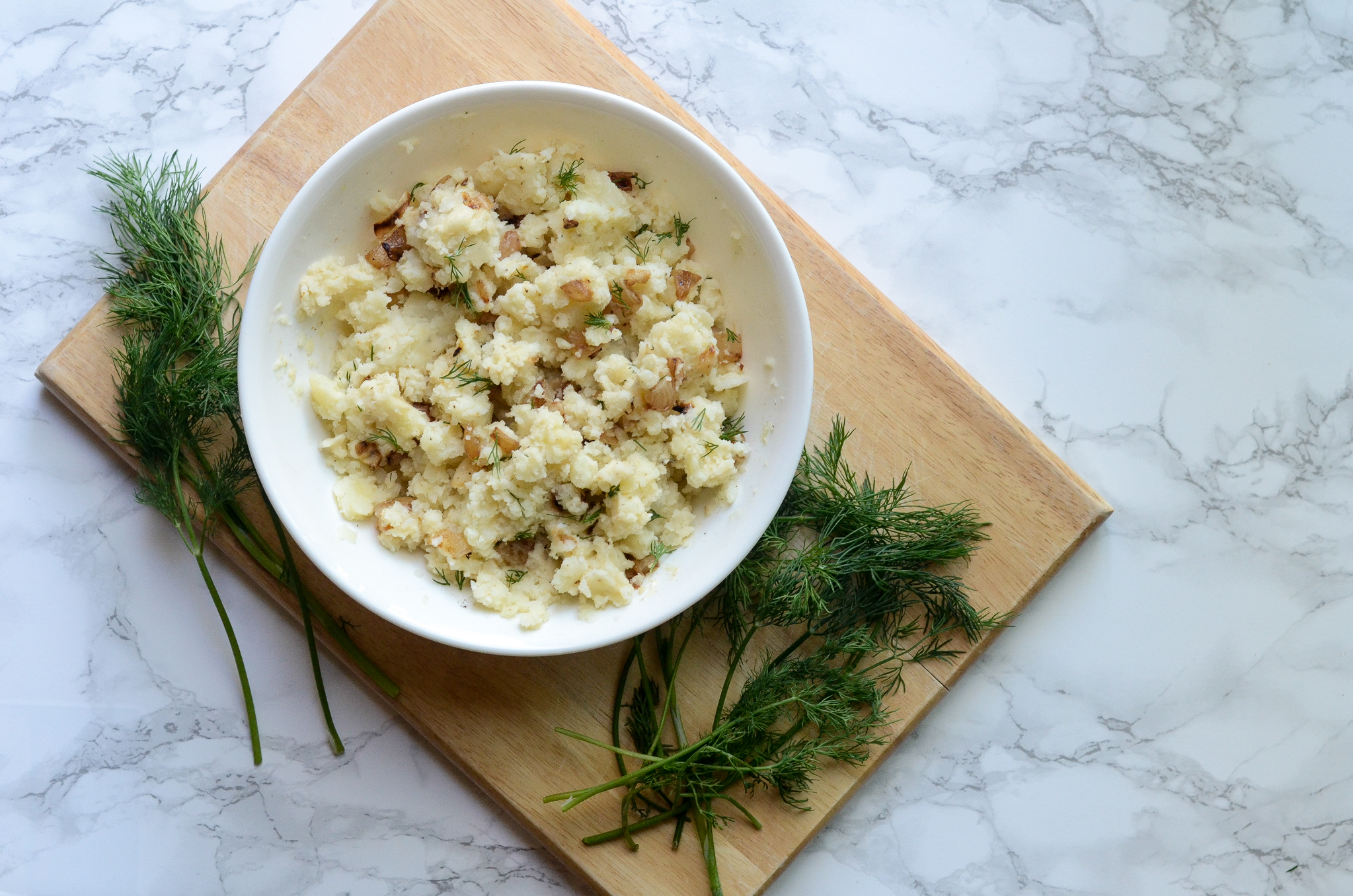 1. Grab 3-5 potatoes and peel the skin off.
2. Boil peeled potatoes in a pot of water for 30 minutes on medium-high heat.
3. While the potatoes cook, chop 1 large yellow onion. Add olive oil to pan, then pan-fry chopped onions on medium heat until they caramelize.
4. Drain potatoes in a strainer, then use a masher or spoon to "mash" the potatoes.
5. Add fresh dill, Japanese mayonnaise, pepper, and caramelized onions.
Coming from a freelance lifestyle and travel blogger who's always on-the-go, Milk and Eggs is the ideal grocery delivery service for any LA or OC resident. After having such a positive first-time experience with Milk and Eggs (from unboxing all of my groceries to preparing each decadent meal), I am safe to say that I am truly happy with the quality, serving size, and packaging of their products. All of the produce and meats were delivered fresh and packaged so neatly in each respective cooling box. So the next time you want to spice things up in the kitchen, be sure to check out Milk and Eggs for a fun grocery shopping and cooking experience of a lifetime! Don't forget to use my discount code missmichelle for $20 off an online purchase of $40 or more from Milk & Eggs ;)
*Disclaimer: This post is sponsored by Milk & Eggs, but all opinions remain my own.