If you're a loyal viewer of my Instastories, you already know that I am a crazy planner lady. And when I say crazy...I mean it. Not only do I have a strong affinity for hardcover notebooks and planners, but I continue to pick up monthly planners whenever I see cute stationery in stores - EVEN when I have a stash of new planners back at home!
After contemplating just how often I buy planners, I came to the conclusion that planner shopping must be my form of retail therapy (haha)! With this blog post, I wanted to introduce to you guys to THREE top planner brands that I've been using either for the last couple of months or for years. If you're looking to buy a new planner, you can definitely trust this crazy planner lady's advice! With that being said, let's get to the introductions! ;)
Erin Condren is widely known for her colorful and positive stationery items. Fun fact - Erin Condren was the first planner that I raved about on my blog back in my beginning blogger days. As the years go by, I love how she continues to innovate her brand with new designs on her layouts and covers. Not only do her designs change every year, but she continues to release new collections of products to her customers.
I recently received their new Hardbound Planner and this HAS to be my favorite Erin Condren planner byfar. With multiple empty boxes available to write in, I can easily organize my collaboration deadlines as well as any other tasks I need to get done for the day (photoshoot to-do list, email to-do list, shopping list, etc.). Because I am a visual learner and planner, this specific planner REALLY helps me narrow down my tasks into precise detail.
All in all, I would recommend Erin Condren for those who like to read inspirational quotes, channel happy thoughts, and love viewing colorful designs and layouts.
Pros vs. Cons:
Pro: Beautiful, colorful, and customizable covers.
Pro: Website offers a variety of planner layouts (horizontal, vertical, etc.).

Con: A majority of their planners do not offer a lot of writing room compared to other planners that I've used.
Con: Price point is a bit higher than average.
As soon as I saw just one page of this planner in a flatlay photo (untagged on Instagram), I literally typed every single detail I could into Google to find out what this magical planner was called. Thirty minutes later, I discovered that this mystery planner was called Passion Planner! Good job, detective Sun (or should I say Stalker Sun, HAHA)!
I absolutely rave about Passion Planner to ALL of my friends and followers because it carries the motivation and ambition that no other planner can replicate. When I was browsing Passion Planner's website, I spontaneously bought my own planner without thinking twice because I knew I had to have this baby in my life. By page one, I was already astounded with how much the Passion Planner has helped change my life.
The Passion Planner has an introduction that speaks to you - it's like a motivational coach in an inanimate, paperback form. After going through the introduction, Passion Planner takes you on a journey to their famous "Passion Roadmap", which is where the life-changing and goal-chasing begins. This planner allows you to think positively and realistically about your future, and takes you away from all of the negative thoughts that you may be feeling. In addition to your standard vertical planner layout, there are also monthly check-up pages that ask you what you're proud of, what you could improve on for the next month, who you are thankful for, and so much more.
Passion Planner is literally a motivational speaker, counselor, diary, and organizational planner all in one. And I am safe to say...Passion Planner has changed my life for the better.
Pros vs. Cons:
Pro: The "Passion Roadmap" feature is a very unique, helpful, and motivational tool to help you chase your goals.
Pro: Has a weekly "good things that happened" planner section - LOVE the positivity!

Con: Not the most gorgeous or aesthetic planner cover in my honest opinion.
Con: The notes section, or so-called "space of infinite possibility", could be constructed better. Wish there was a notes section next to each day, versus just one huge block on the bottom right hand corner.
Con: Wish there was more space to write in the 30-minute blocks of time! This planner is better for those who write in smaller sized font.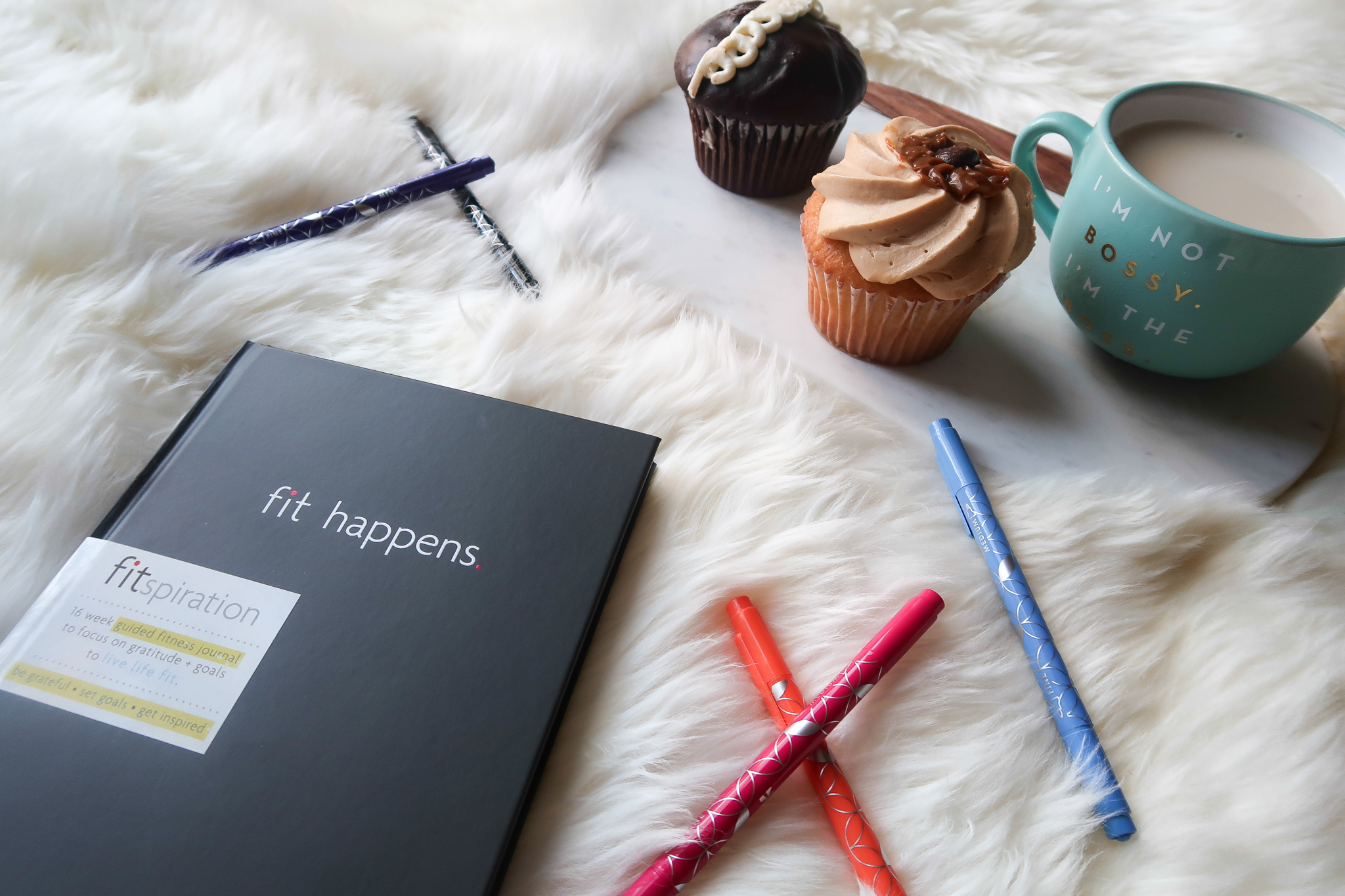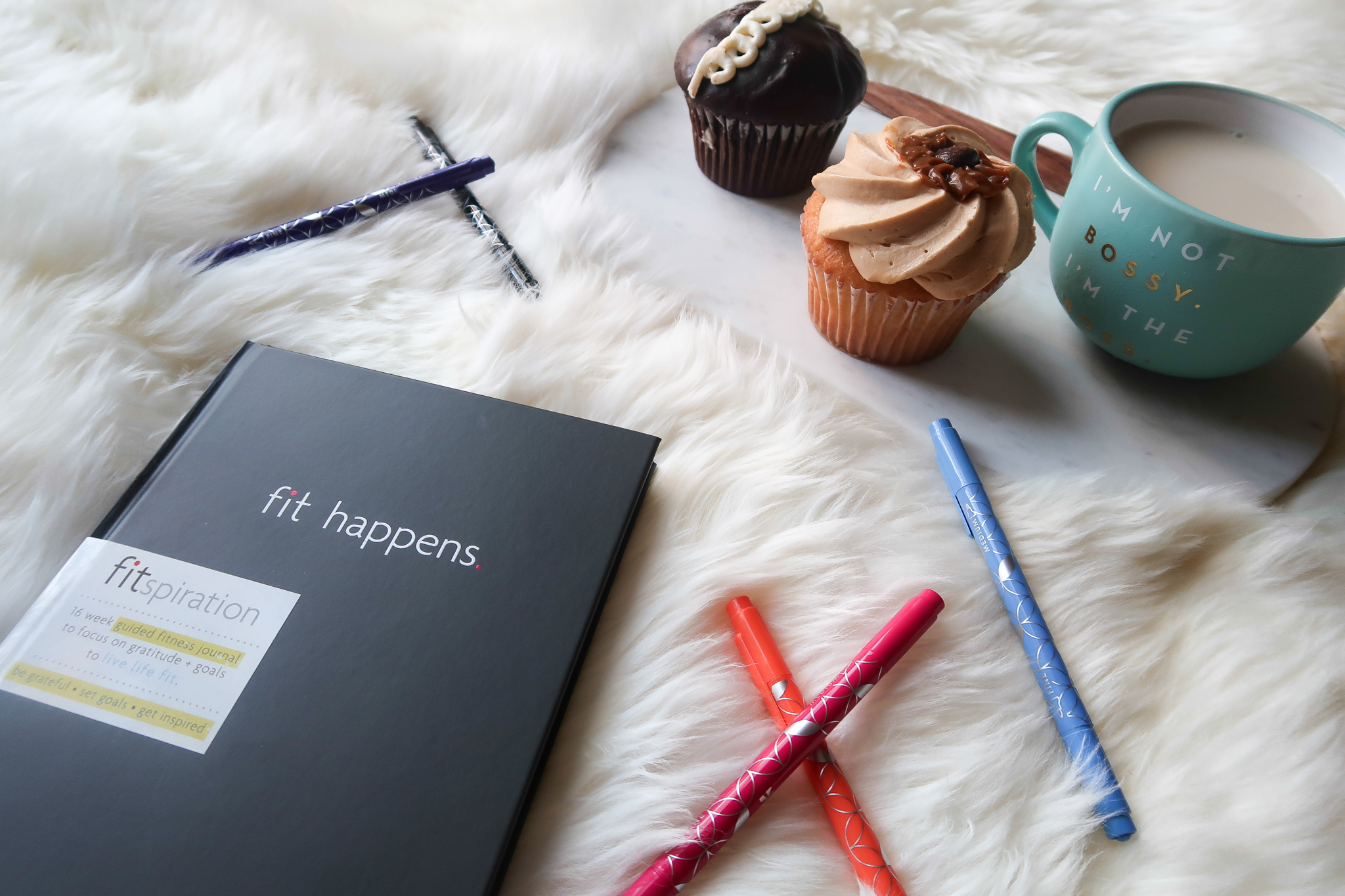 I'll be honest with y'all when I say that I never used to like or shop at Target until recently. When I actually walked through Target, I didn't realize just HOW many things this store carries! Anything that I don't need, I actually end up buying, LOL (which may not be a good thing for my bank account, haha)!
Long story short, I ended up picking up two types of stationery. I personally prefer their minimalistic stationery over their patterned and colorful items, as I find these options catered more towards the younger crowd. While one of my purchases was a minimalistic notebook that reads "Notes" on the cover, my other spontaneous buy was a fitness journal called "Fit Happens".
I don't really have any pros or cons for Target's stationery items, except for the fact that they aren't anything super special. In other words, Target's stationery products get the job done, but they aren't anything I would extremely hype up. Price-wise, Target's items are affordable and reasonably priced.
After reading about my top three favorite stationery brands, I'd love to know which stationery brands are YOUR favorite - whether they're included in my list or not! Please let me know in the comments section below what planner(s) and notebook(s) you currently use - I'd love to check them out! :)
Much Love,